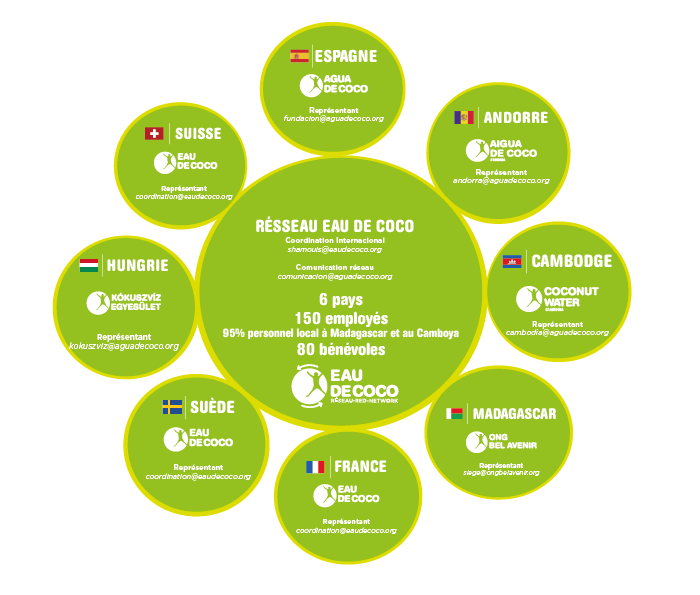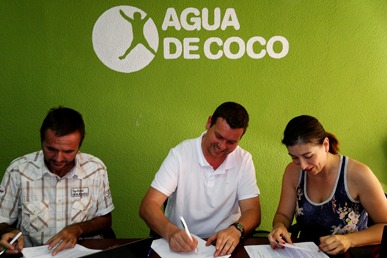 Networks
Coconut Water participates in networks and collaborates with different national and international organisations:
Advisory committees
The advisory committees are groups of relevant people from several fields of society who advise and counsel Coconut Water in the implementation of our projects of development cooperation, to improve the quality of our work. Currently, we have:
The Committee on the Environment
The Wellness Committee
The partners
The partners are our basis,  which allow us to perform a stable work, with autonomy and independence. Thanks to this regular income, we can plan strategies and medium-to long-term projects, making long-lasting and responsible operations.
Furthermore, it allow us to work with independence from political and economical policies, helping where its necessary, without feeling the pressure of the authorities.
Coconut Water Organisation
Sponsorship
It is the governance body, the Foundation representative and the responsible of the good management of the entity. It is composed by:
José Luis Guirao Piñeyro, President
Francisco A. Pérez Rubio, Secretary
Isabel Guirao Piñeyro, Chairperson
Maria Luisa Sevillano Santamaría, Chairperson
Gerardo Gomez García, Chairperson
Stephane Hamouis, Chairperson
The technical team
José Luis Guirao – Development cooperation
Eva Rodríguez – Management
Isabel García – Management and donor management
Estíbaliz Guillén – Events and volunteering
Vanessa Anaya – Communication
Raúl Martín  – Projects manager
Guillermo Serrano – Namana project manager
Jaime Esteban – Awareness and fundraising
Adolfo Rolo – Accountability and finances
Olga Francés – Administration and accountability
Volunteering
More than 80 people work actively in the campaigns, events and awareness raising activities; all of them coordinated by the representative of: