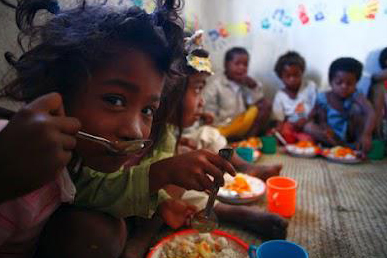 We deal with education, social inclusion and the environment
These are the three key areas of intervention
Because they tackle the serious problems of the most disadvantaged communities in the areas where we work.
Because we achieve our goal: improving the living conditions of the socially excluded. Among those, we pay special attention to the child and their family.
Because our skills and our experience in those areas are highly valued.
Areas of intervention
Education
The main purpose of education is to fight child labour. We help children to attend school and we help the school system by trying to provide useful, sustainable quality education.
We give scholarships to children
 We provide educational support for public schools and private ones: mobile library, mobile cinema, educational outings and stays, school cinema.
We fight child labour .
We raise awareness about the rights of children.
We carry out cultural and sport activities for young people.
Social inclusion
Improve the health care and the living conditions of mothers in impoverished families
Fight against teenage pregnancy and teen prostitution
Support the economic development of impoverished families
Promote the respect of children's rights
Promote women's rights and democratic life
Fight against malnourishment and promote health education (basic hygiene, reproductive and sexual health care)